We are big fans of Walter Jehne, the Australian soil microbiologist and climate scientist who has worked on whole system land and watershed function at both practical and policy levels. Jehne is a systems thinker with a plan for addressing many global concerns through the soil carbon sponge, and working with natural hydrological cycles and processes.
We are posting events here (see below) for Jehne's upcoming tour of the United States, (which includes some events with Didi Pershouse, Peter Donovan, and Cat Buxton of the Soil Carbon Coalition).
Walter Jehne's bio can be found at the end of this list, and more information on Jehne's work can be found at www.globalcoolingearth.org especially www.globalcoolingearth.org/cooling/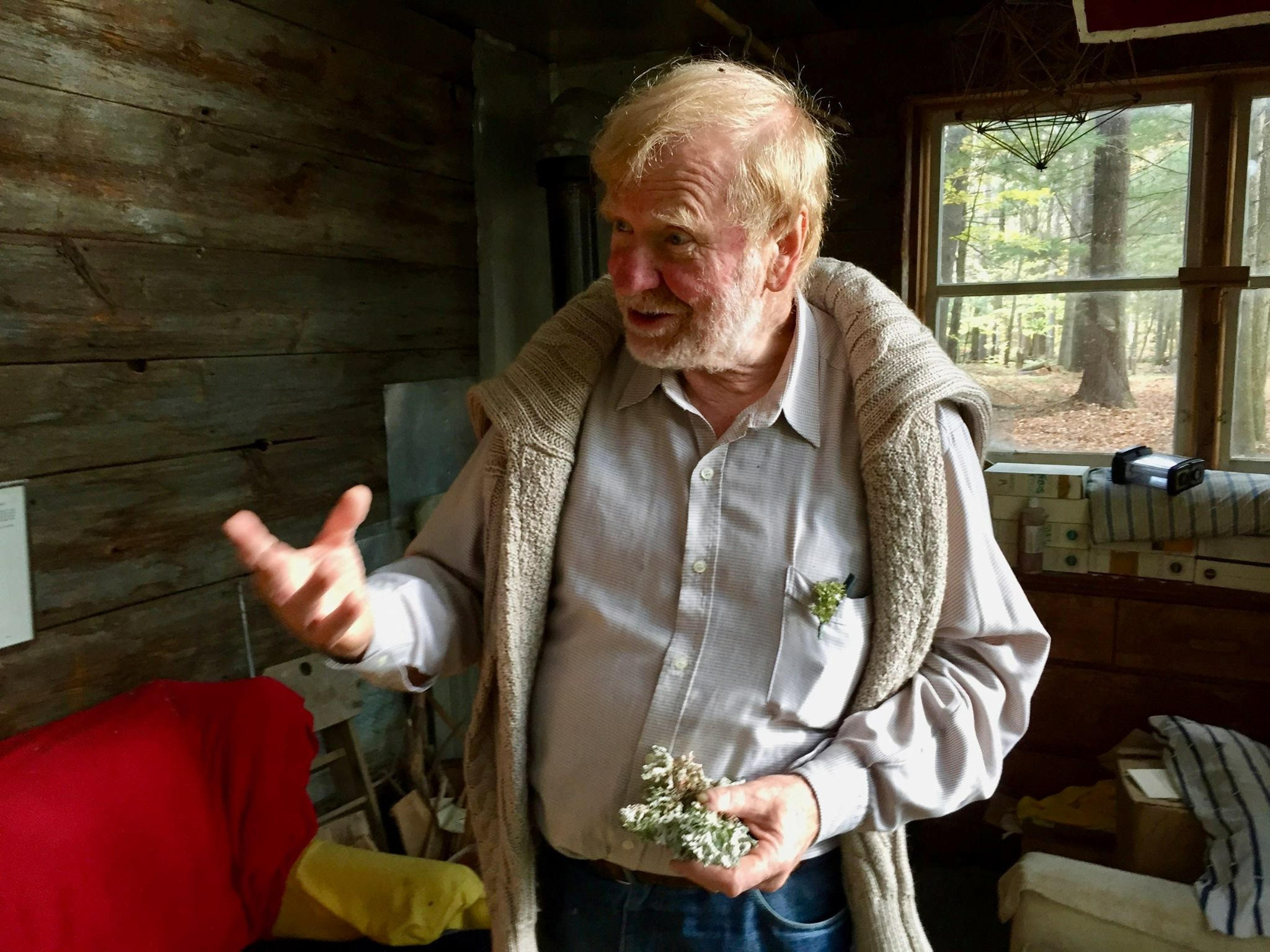 CALIFORNIA

April 11: Hollywood, CA "Rehydrating California" 12-2 pm luncheon and talk with Walter Jehne, sponsored by the Carbon Underground, TreePeople, and Climate Resolve. Tickets and info HERE

April 12: Santa Maria, CA
"Working Lands: Managing Flooding, Drought, and Wildfires"
​Daylong workshop with Walter Jehne and Didi Pershouse
Cachuma Resource Conservation District
San Antonio Basin Groundwater Sustainability Agency
920 East Stowell Rd
Santa Maria, CA 93454
Contact Anna Olsen at aolsen@rcdsantabarbara.org 805-868-4013
Tickets and info HERE

April 14: Camarillo, CA
"After the Fire, Regenerating California's Soil Sponge" Daylong workshop with Walter Jehne and Didi Pershouse.
10 am to 4 pm
1012 W Ventura Blvd
Camarillo, California 93010
Tickets and information HERE

April 15: Paicines, CA
"Can We Rehydrate California?" Evening talk at Paicines Ranch with Walter Jehne and Didi Pershouse.
​6:30-8:30 pm.
Paicines Ranch
13388 Airline Highway
Paicines, CA 95043
RSVP and information HERE. Contact: Elaine@PaicinesRanch.com.

April 16: Fairfax, CA (Marin County)
"Can we Rehydrate California for the long term?" 6:00-8:30 PM with Walter Jehne, Didi Pershouse, and Peter Donovan
Fairfax Women's Club
46 Park Road, Fairfax, CA, $10 donation
(please note time has been corrected.) Contact Diana Donlon

KANSAS
April 18-20: Emporia, KS Gail Fuller's Field School, "Soil is Life" Two-day conference featuring Walter Jehne, Judith Schwartz and Jonathan Lundgren. Contact: fullerfarms@hotmail.com

April 20: Emporia KS "Designing for the Future" farm design daylong workshop with Walter Jehne. Contact: fullerfarms@hotmail.com

April 20: Emporia KS, 5:30 pm, reading and booksigning with authors Didi Pershouse (The Ecology of Care and Understanding Soil Health and Watershed Function) and Judith Schwartz (Cows Save the Planet and Water in Plain Sight).
Ellen Plumb's City Bookstore, 1122 Commercial, Emporia, KS 66801
(620) 208-2665
www.ellenplumbs.com

April 22: Alma, KS, "New Science of Weather" discussion with Walter Jehne and Judith Schwartz. 2 pm (luncheon by reservation at 12:30 pm)
The Volland Store, at 24098 Volland Road, Alma, Kansas. Contact: (785) 499-3616

MASSACHUSETTS
April 25: Fall River, MA 3:00-4:30pm, "We Can Reverse Global Warming: ReGreening the Planet​" with Walter Jehne.
Bristol Community College, Building C, Room 111
777 Elsbree Street
Fall River, MA 02720.
Contact: Dr. Nancy Lee Wood, Telephone:774-357- 2043,
NancyLee.Wood@bristolcc.edu.

April 26: Cambridge, MA, 6 PM, "Healthy Water Cycles and the Soil Carbon Sponge: New Climate Solutions" with Walter Jehne.
Harvard University, Haller Hall.
Information HERE.
Contact: paula.c.phipps@gmail.com

(after Ohio..) May 12: Amherst, MA, 10:30-4:30 pm "Understanding The Water Cycle for Soil, Climate & Life" workshop with Walter Jehne
at Immanuel Lutheran Church
867 N Pleasant St
Details and Registration here Contact Caro@nofamass.org

OHIO
May 4-5: Yellow Springs, OH, Agraria Farm, 2-day Soil Sponge Seminar with Walter Jehne and Peter Bane. Details and tickets here.

VERMONT
May 8-11: Lake Morey Resort, Fairlee, VT, Second annual 4-day Soil Sponge Seminar with Walter Jehne, Didi Pershouse, and others.
​Tickets and more details here.
​(You can attend for a single day, or the whole thing.)

May 12-13: Thetford, VT. Two-day Land Listeners Workshop. Hands-on workshop teaching monitoring, mapping, and uploading public data on changes in soil health and watershed function, with Peter Donovan, Founder of the Soil Carbon Coalition and developer of the www.atlasbiowork.com platform, and Cat Buxton, Soil Health Educator. (Register and details at same link as soil sponge seminar, here)

ONTARIO, CANADA
May 19: Guelph, Ontario, "Exploring the Soil Carbon Sponge" Day-long workshop with Walter Jehne (options of attending morning, afternoon, or evening sessions, or all three.) at Ignatius Farm,
Event Details HERE Contact: tonymcquail@gmail.com

About the Speakers:
Walter Jehne is an internationally recognized climate scientist, soil microbiologist and innovation strategist. He has immense field and research experience in forests, grasslands, agriculture and soils at national (CSIRO) and international (UN) level. Walter's scientific work has focused on soil biology, plant root ecology, mycorrhizal fungi, glomalin, soil-carbon formation, as well as on biology's enormous influence on hydrological cycles, weather patterns, regional and global cooling, air quality, and cloud formation and precipitation. He has a remarkable ability to explain complex systems in easy to understand ways.

For the other half of his decades, Walter has worked more broadly beyond science, at Federal Government level, leading transformation in industry and policy. This diversity of experience has given Walter a unique and exceptional capacity to devise multi-stakeholder win-win strategies – turning challenges into opportunities. This year he was part of an invitation-only UN-FAO conference in Paris looking at bringing soil into the next IPCC report.

For more on Walter Jehne's work, see www.globalcoolingearth.org.

Didi Pershouse is the author of The Ecology of Care: medicine, agriculture, money, and the quiet power of human and microbial communities as well as Understanding Soil Health and Watershed Function. As the founder of the Center for Sustainable Medicine, she developed a practice and theoretical framework for systems-based ecological medicine—restoring health to people as well as the environmental and social systems around them.

After 22 years of clinical work with patients, Pershouse now travels widely. Her workshops and talks engage farmers, schools, and watershed groups across the US in opportunities to improve soil health, public health, and climate resiliency through changes in land management. She is board chair of the non-profit Soil Carbon Coalition. You can learn more about her work at www.didipershouse.com, and http://soilcarboncoalition.org/learn.