Infiltration rings for sale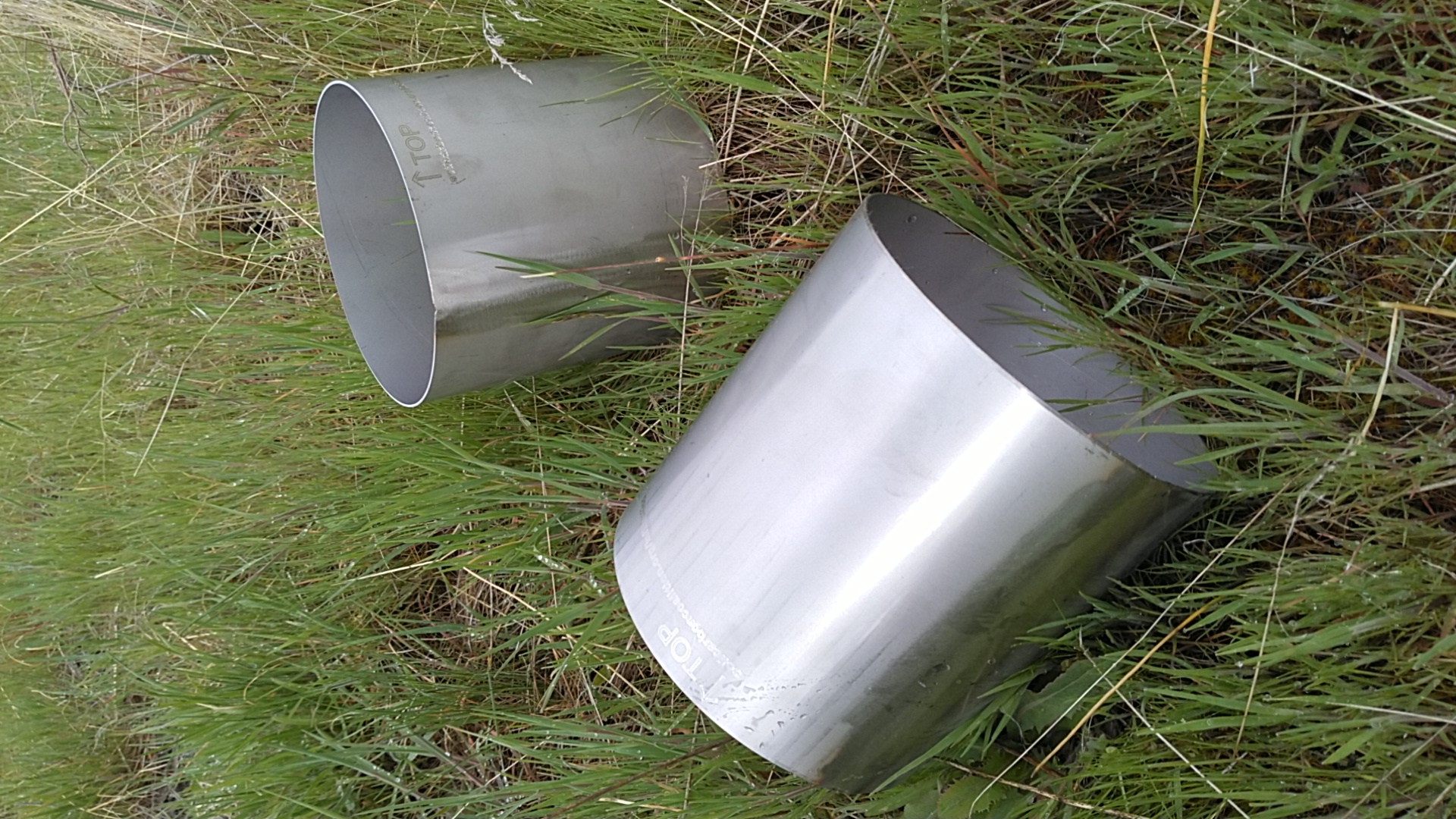 How well water infiltrates into soil is easily seen and measured with these stainless-steel rings. This is one of the most informative and educational observations one can make about the soil sponge -- its porosity, aggregation, and ability to absorb water. How long does it take an inch of water to infiltrate into the soil? Atlasbiowork.com can help you record timings and locations for multiple rings with multiple applications of an inch of water. And, if you're part of a soilhealth.app project, that web app works too.
After some trial and error with the design, these are stainless steel infiltration rings, 6" x 6", nesting pairs (one size slightly smaller than the other so that they nest for transport and storage). These are rugged enough for rangelands and also thin enough to cut through roots easily and minimize soil disturbance when driving them into soil. We recommend a kit that includes 4 rings (two pairs; two pair will fit into a 5-gallon bucket with lid, and enable you to do 4 concurrent infiltration tests).
UPDATE Feb 2022: due to an increase in the price of stainless steel, nesting pairs are now $60
Nesting pair: $60 (supplies may occasionally be limited)
We can ship up to 3 pair to U.S. addresses for $25. For more than 3 pair, or for shipping outside U.S., please contact Peter for details. Email address below.