We live in a world that our questions create. Our small coalition is about asking better questions, and engaging more people in asking and answering. Much of our work involves supporting peer-to-peer learning networks, community science, and local groups seeking to grow a shared intelligence on the circle of life.
We do not support or engage in carbon trading, offsets, or credits. Soil carbon is important because of its leverage on water cycling, on the soil's ability to accept and retain water.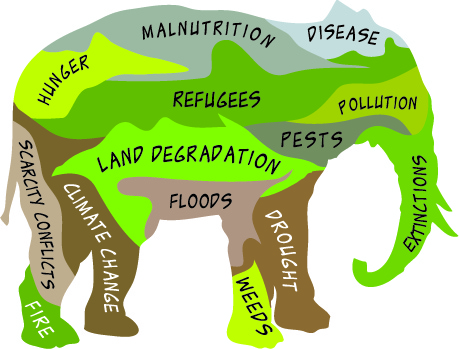 We have a strong desire, and plenty of tools and programs,
to carve the circle of life up into separate problems, which then camouflage it.
Can knowing and doing be reconnected?