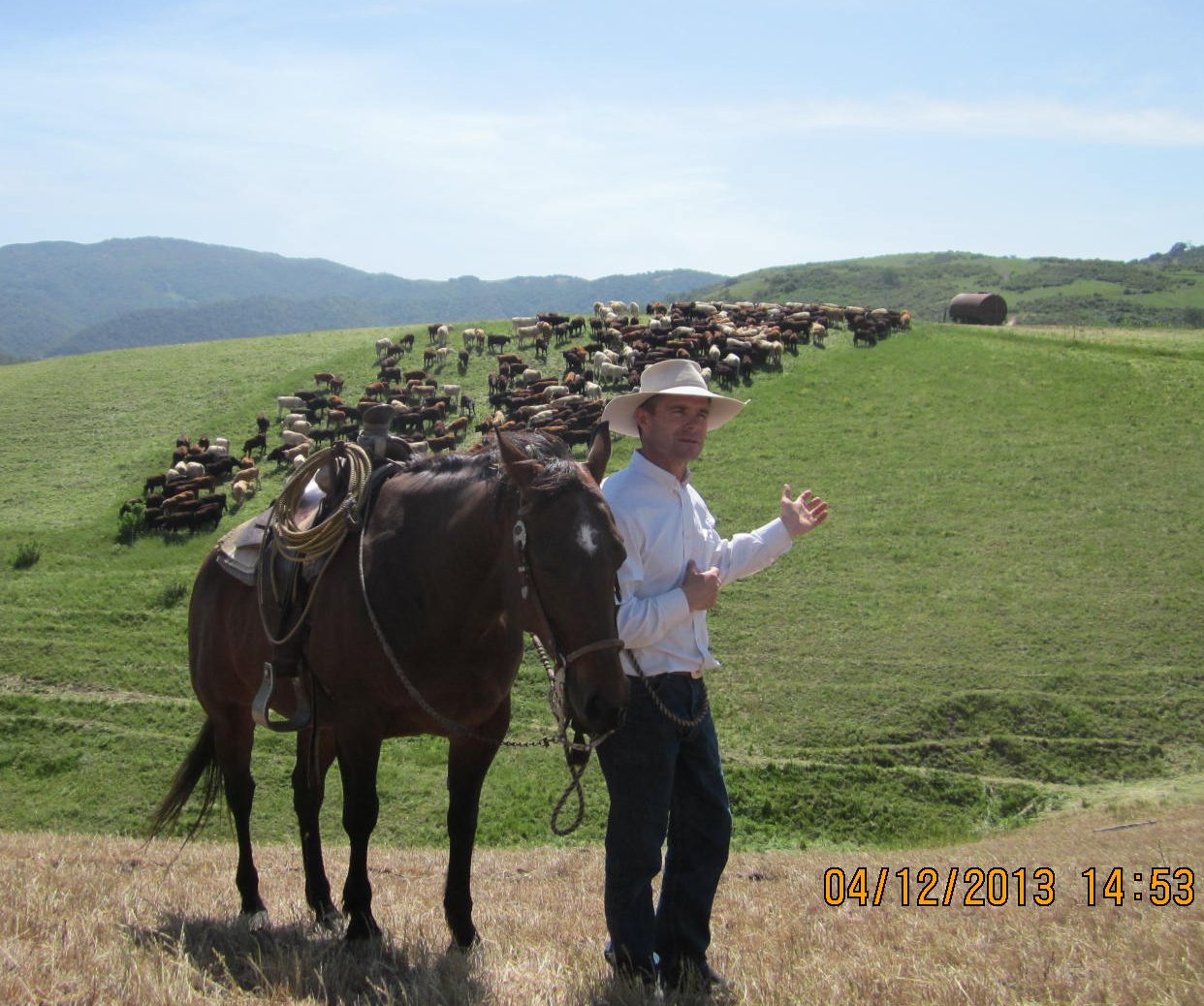 Joe Morris explains the learning site idea where livestock are concentrated for a short period followed by a generous recovery period. In the background, the learning site has about 700,000 pounds of stocker cattle per acre.
To California ranchers, livestock operators, and land managers who use livestock:
The Rancher-to-Rancher project can help you set up a small, no-risk learning site trial on your land, say a few acres or less, where you could concentrate livestock for a few hours or a day, and give it a substantial recovery period from grazing. Our support could be help in planning the trial to work with your needs, simple monitoring of the soil surface, and an optional soil carbon baseline plot.
We have been funded mainly by the 11th Hour project. To participate, contact one of our committee members:
Joe Morris (San Juan Bautista) 831-801-3798 (joe at morrisgrassfed dot com);
Richard King (Petaluma) 707-217-2308 rking1675 at gmail dot com;
Rob Rutherford (San Luis Obispo) robtrutherford at gmail dot com
Kent Reeves (Le Grand) kengewa at hotmail dot com;
Peter Donovan (Soil Carbon Coalition, often traveling) 541-263-1888 managingwholes dot com at gmail dot com
articles:
Rancho Jamul field day (March 2017)
R2R field day near Prather, California with Sierra Foothill Conservancy on March 19, 2016.
Short story on field demo at Hollister SVRA, 4/13.
Read more or download our project description and intro here.
With rancher-to-rancher monitoring forms and cheat sheet here.
Graeme Hand explains the prototype in Australia:
Initial planning meeting: collective statement here.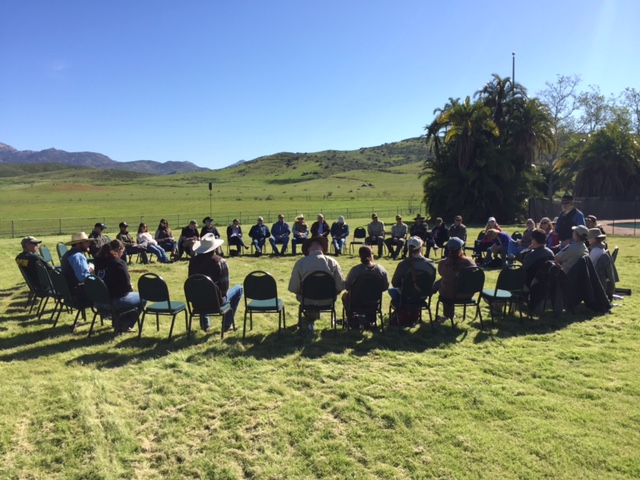 Gathering at Rancho Jamul, San Diego County, March 2017